Snapchat Username Search: A Guide to Finding Someone on Snapchat
Last updated: 05.06.2023
•
With 383 million daily users, finding someone's username on Snapchat can be challenging If you're new to the social media platform. 
Thankfully, there are methods you can use to make your Snapchat username search easier, such as:
Search for the username on

Snapchat

Use the Add Friends feature

Look up a username on people search sites
Let's start exploring each method.
3 Methods to Do a Snapchat Username Search
There are a lot of methods you can use to look for someone's Snapchat profile. But this article compiles the three most effective ways:
Method 1:  Search for the Username on Snapchat
Using Snapchat's search bar is the quickest and easiest way to search for a Snapchat user. This method is also completely free. 
However, the username you enter should be spelled correctly. A single typo can make the search unsuccessful, making you unable to find people you know on the platform.
To start using the search bar by Snapchat username, here are the following steps:
Launch the Snapchat app. Click the search icon above your screen.
Enter the username and check the suggestions as they appear.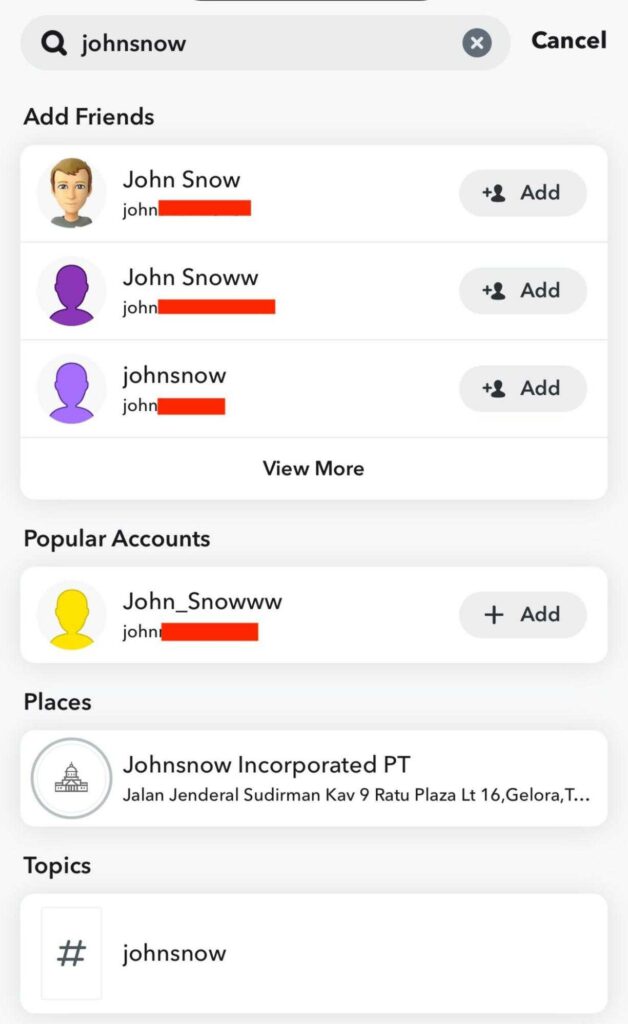 Click

Enter

.

Once the list of Snapchat users appears, click

View More.

Once you find an account, click

Add.
Method 2: Use the Add Friends Feature
The Add Friends feature enables you to find someone on Snapchat by username. This feature shows you a detailed list of names and their usernames.
Follow the steps below to use the Add feature:
Open the Snapchat app.

Click the profile icon that looks like a

Bitmoji

at the top left.

Find the Add Friends section below your profile's snapcode and click it.

Click the Snapchat account on the Quick Add menu.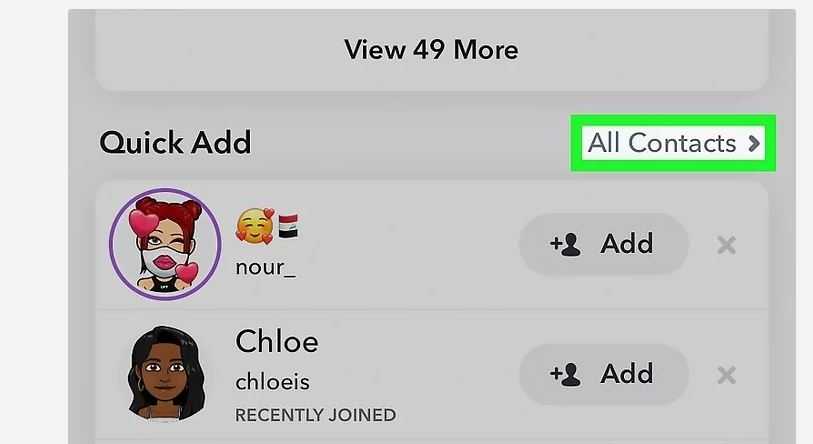 Finding Snapchat accounts through this method does not require going to the search bar. You just have to scroll down and find the person you know on the list.
The downside is not all relevant usernames can be found in the Add Friends feature. Some users set their Snapchat accounts privacy settings, making them unsearchable.
Method 3: Look Up a Username on People Search Sites
People search sites offer a username lookup feature to help you look for a specific Snapchat profile.  The following are the best sites that provide a username lookup feature:
BeenVerified
BeenVerified is a reliable people search engine tool that allows you to search for 120+ social media sites using a username. Here's how:
Launch your preferred browser and go to the

BeenVerified username lookup

page.
Enter the Snapchat username and click

Search

.

Click

Associated Profiles

on the next page.
Click

Continue

to confirm that you will not use the search for purposes that would violate

Fair Credit Reporting Act (FCRA)

. 

After the scan, enter your email address. Click

Submit

.

Select a Subscription plan after BeenVerified finalizes the report. You can select a 7-day trial for only $1. If you want the report in PDF, select the $5 option.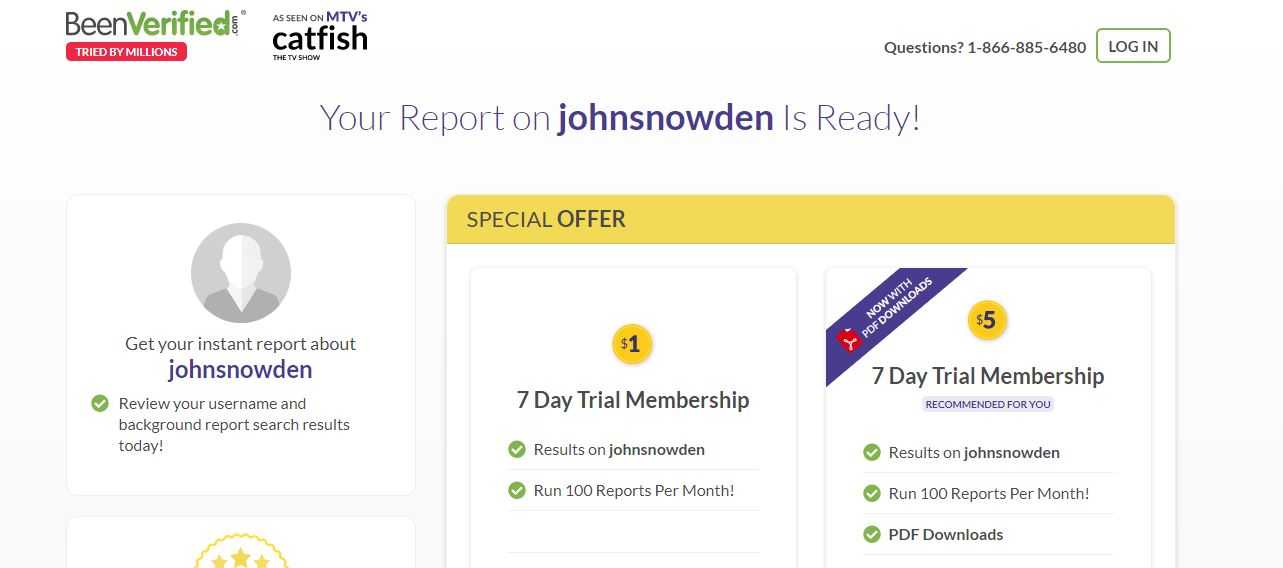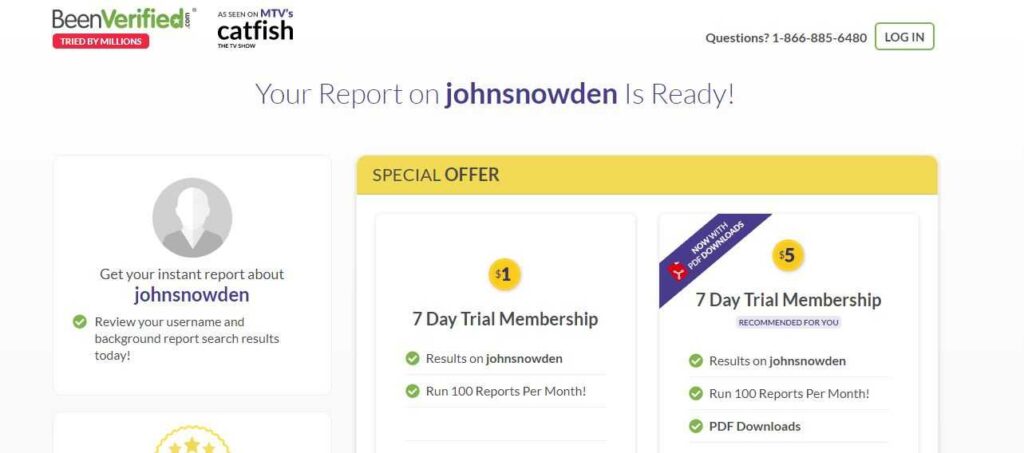 Get the report.
Social Catfish
If you suspect that a Snapchat user is catfishing you, Social Catfish can help you verify users by scanning the web for relevant information. 
To use Social Catfish's username lookup feature, here are the following steps:
Go to

Social Catfish

.

Tap the

Username

section above the search bar.

Enter the Snapchat username and click

Search.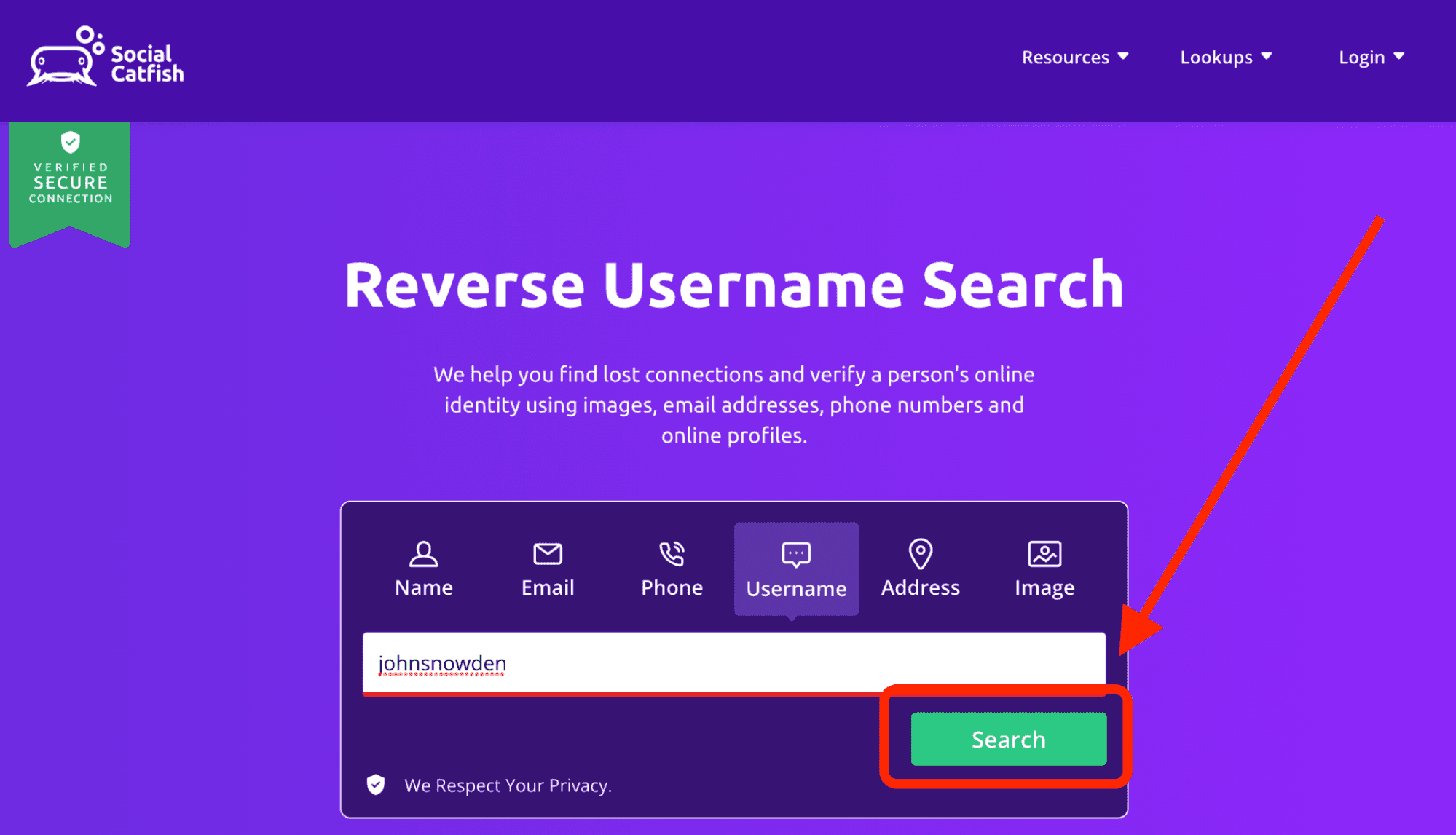 Wait as Social Catfish scans the web for relevant information.

Upon receiving the results, click

Continue

.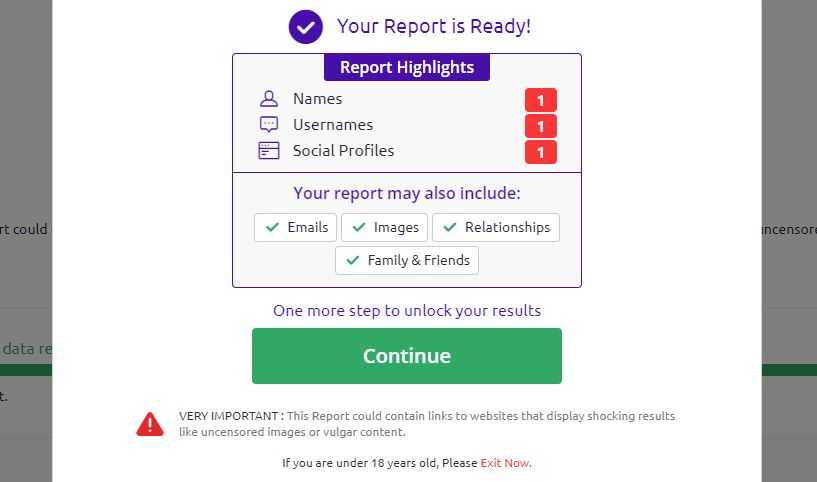 Once the results are ready, choose a subscription plan. It will cost you $6.48 for 3-day unlimited searches and $24.94 for a monthly subscription.
Spokeo
You can also consider using Spokeo to retrieve someone's information using a Snapchat username. 
Spokeo has a massive amount of personal information in its databases. It lets you search for someone's email, phone number, and physical address.
Here are the steps to use Spokeo:
Go to the

Spokeo Username Search

page on your computer browser.

Enter the Snapchat username and click

Search

.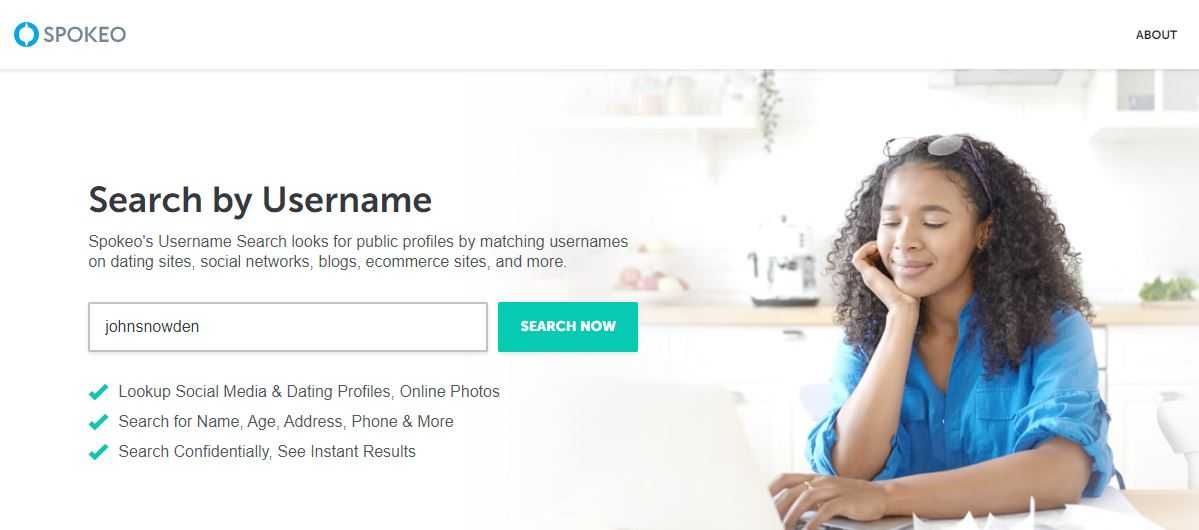 Click

Unlock Full Results

after the scan.
Pay a subscription fee. The search report can cost $0.95, while a monthly subscription for $19.95 per month.

Get the report.
Conclusion
The most reliable to search for someone on Snapchat can be done through the app's search bar, Add Friend feature, and people search sites like BeenVerified, Social Catfish, and Spokeo.  Hopefully, one of these methods will help in your search.
FAQ
How do you find someone on Snapchat from Facebook?
Finding someone's Snapchat account on Facebook's About page is possible. If you can't find their Snapchat username, try exploring their photos to see if they have posted the image of their snap code.
Why can't I find a Snapchat username?
If you can't find a username on the Snapchat search bar, there is a chance the person you're looking for changed their Snapchat username. It is also possible that they may have blocked you.
How do you find someone on Snapchat without Snapchat?
Using third-party tools like people searching sites allows you ind Snapchat accounts without using the app.