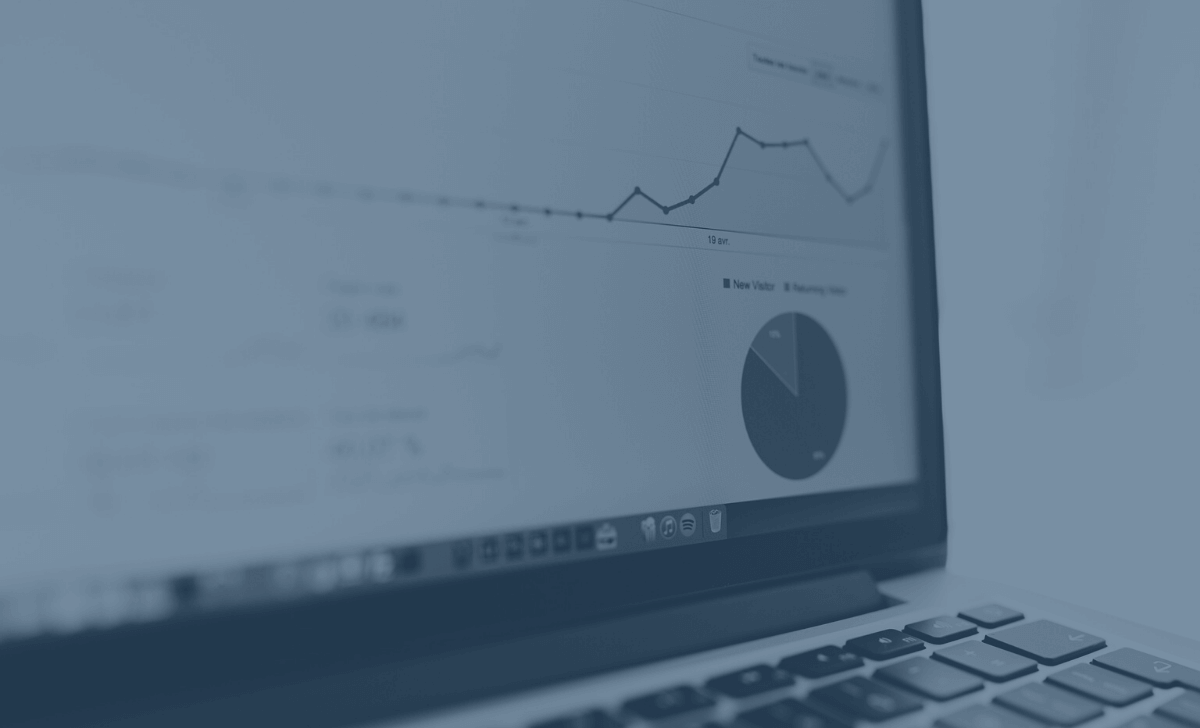 SEO Statistics – 2023
Last updated: 25.02.2023
•
You've probably heard the claim that SEO has long been dead. This is a notion many seem to be fond of, whether or not they have the data to corroborate it. The fact of the matter is that SEO is something worth focusing on, even if it doesn't amount to much (which it most certainly does, but more on that later). Our list of SEO statistics below proves the actual significance and effects of a well-crafted SEO strategy.
SEO Statistics (Editor's Pick)  
In 2020, 239.1 million people in the US used search engines to find information.

(

Statista

)

15% of the daily Google searches are new.

(

Google

)

66.31% of web pages have no backlinks whatsoever. (

Ahrefs

) 

SEO has a 14.6% conversion rate. (

CodeinWP

)

82% of B2C companies use videos as part of their content marketing strategy.

(

Finances Online

)

In the past two years, "near me" and "close by" searches have noted 900% growth. (

HubSpot

)

Google My Business is yet to be claimed by 56% of local businesses. (

Safari Digital

,

Social Media Today

)
SEO Stats Rundown
1. Google's algorithm uses over 200 factors to rank web pages.
Google is a company that's not too keen on revealing how exactly they determine which sites rank higher than others. There are 200+ factors you'll need to consider if you're looking to achieve top results.
(Backlinko)
2. 239.1 million people in the US used search engines to find information in 2020.
Search engine traffic statistics show that the number of search engine users around the globe continues to rise, mostly due to the rapid development of the internet and digital technologies, along with the similarly swift evolution of mobile devices. According to a report by Statista, the number of those is set to exceed 240 million soon in the US alone.
(Statista)
3. 67.06% of the desktop search traffic in June 2022 was made on Google.
To come out as a winner in the SEO game, you have to master Google's rules. SEO facts confirm that ranking high on other search engines such as Baidu (3.94%) or Bing (20.21%) might get you the visitors you're aiming for, but the companies that are ranked high on Google more often than not get the most business. 
(NetMarketShare)
4. 91% of online content gets zero organic traffic from Google.
Even though you'll have no trouble finding millions of companies around the world that believe optimizing content for search engines is the best way to spend thousands of dollars, search engine data show that they only get 9% of organic traffic. Search engine traffic stats indicate that the percentage of sites that receive over 1,000 visitors each month is as low as 0.3%, meaning that the vast majority of online sites (90.88%) get no organic traffic from Google whatsoever.
(Databox) 
5. 15% of the daily Google searches are new. 
Search engine optimization is not just about beating the competition and ranking higher for existing searches. Google receives new queries with new terms on a daily basis. And according to search engine use statistics, 15% of the items, products, or concepts searched on Google are brand new, so you must keep pace with what is popular to get discovered. 
(Google)
6. Websites that make it to the first page of a Google search end up receiving 91.5% of all traffic.
Another valuable lesson from Google search engine reports: it is worth going the extra mile to get your website on the very first page of Google as this could mean the difference between a roaring success and an overall failure. Traffic and search engine optimization stats indicate that websites that make it to Google's first page end up receiving approximately 91.5% of all traffic for that search. Moreover, the average traffic share the first-ranked page receives is a solid 32.5%. 
(Finances Online) 
7. 66.31% of pages have no backlinks.
The latest SEO industry report by Ahrefs shows that the larger the number of referring domains, the more traffic Google sends to a page. Yet SEO statistics from the same report show more than half of the pages (66.31%) have no backlinks. The research, covering 1 billion web pages, proves that great content is not only relevant to consumers, but it's also on the radar of other industry leaders looking for useful info. If they link to your post, you'll not only build your reputation, but Google will also boost your ranking as an added bonus. 
(Ahrefs) 
8. Google processes over 40,000 keyword searches every second.
One of the most astonishing search engine optimization facts is that every single second, Google alone is home to thousands of organic searches from around the world. Using those searches to your advantage by formulating the right SEO strategy is an incredible way to boost your business. Just think about it: every single day, the search engine giant processes about 3.5 billion searches, which means 1.2 trillion every year.
(Credo) 
9. 40.2% of all searches in the US are voice-based. 
SEO trends show voice search is becoming more and more relevant. Your overall SEO campaign will need to include content that is conversational rather than formal, with more carefully incorporated keywords and search terms due to the increasing percentage of image- and voice-based searches. 
(Oberlo)
10. SEO statistics reveal nearly half of people who use search engines click on a result solely based on its meta description.
While the meta description tells search engines what your page is about, it also serves to attract visitors. So, in addition to boosting it with relevant keywords, you should also make it catchy, with data showing that it's the reason why 43% of people click on a result.
(OptinMonster)
11. 87% of smartphone owners use a search engine at least once a day.
It would be foolish to neglect the marketing opportunities created by the widespread use of mobile devices. SEO facts presented in a recent study revealed that as many as 87% of smartphone owners use a search engine via their mobile device at least once every day. This is a massive opportunity for business owners to reach these potential on-the-go customers by using SEO to their advantage. 
(Business 2 Community)
12. SEO has a 14.6% conversion rate. 
As opposed to outbound marketing that most users find intrusive and aggressive, SEO is committed to attracting visitors who are searching for various information about products or services. The beauty of SEO is that it gives searchers what they want when they want it, which is why leads coming from this type of marketing boast a conversion rate of up to 14.6%. 
(CodeinWP)
13. SEO stats show the click-through rate for long-tail words is 2% to 4% higher than the one for generic searches. 
When a searcher is trying to find a specific item they usually write one or two words. However, practice shows searchers are becoming more sophisticated and often search phrases that are four words or longer. Long-tail terms or phrases consisting of more than four words are found to have 2% to 4% higher CTR than generic searches, mainly because they have fewer ads.  
(Smart Insights)
14. 56% of businesses spend less than a quarter of their marketing budgets on link building.
SEO facts show quality content and link building are the winning combination for ranking high in search engines. Plus, if combined right, they have the potential to skyrocket your website traffic. However, more than half of businesses today underestimate one of the crucial aspects of link building. Reports from SEO companies mention link building receives less than a quarter of the overall marketing budgets of 56% of businesses today. 
(Safari Digital) 
15. Between 70% and 80% of users ignore paid listings and prefer to click on organic search results.
SEO facts and figures suggest that, while users are by no means indifferent to paid ads, 70% to 80% of them prefer to click on organic search results. There are several reasons, but it seems format is the main one. More than 70% of users are annoyed by pop-up ads, which disrupt their overall browsing experience. To avoid them, as PPC statistics reveal, roughly 25% of internet users install ad blockers. 
(Web FX)
Content-Related SEO Stats
16. 57% of marketing executives think developing on-page content is the most effective SEO tactic.
More than half of marketing professionals today agree that content is king. Keep in mind though, that a bunch of keywords weaved into seemingly useful, short info doesn't go a long way. According to a study by the Content Marketing Institute, the average length of ranking content is constantly increasing. Currently, the average length of top-ranking content is around 1,447 words, as Backlinko research suggests. 
(IMPACT, Backlinko)
17. Over one-third of SEO teams turn to keyword analysis for fresh content inspiration.
Blogging search engine optimization statistics show that the absolute best way to overcome a dry spell is keyword analysis. We've all been there: it's a gloomy day, you're stuck behind your desk, staring at the monitor with the cursor blinking on a blank page of a Word document. No ideas! Well, keyword analysis is the solution for 36% of SEO specialists. A report from Databox shows that this method of finding inspiration works better than analyzing competitors, performing competitive SEO analysis, customer interviews, and even ideas from other team members. 
(Databox)
18. Adding a blog increases your website's chances of getting ranked by search engines by 434%.
In light of what blog and search engine optimization statistics show, it seems there is a very simple way to achieve a fourfold increase in your site's chances of getting ranked by search engines. Just add an informative blog section and you will kill two birds with one stone. Not only will you boost your chances of getting ranked, but you will also have a platform to present and promote your products and services in greater detail to your existing and prospective customers. 
(Inc.)
19. 82% of B2C companies use videos as part of their content marketing strategy. 
According to video SEO statistics, companies that use videos as a marketing tool report a massive 49% increase in revenue. But this growing popularity of videos (not just for entertainment but also for marketing purposes) is perhaps the reason why eight out of ten B2C companies say videos have become their most popular content marketing strategy. At the end of the day, the best way to optimize content is to understand what users want, and most people would rather watch than read content.
(Finances Online)
Local SEO Statistics
20. Almost half of the Google searches are looking for local information.
You might find this data helpful if you are a small business owner looking for ways to get more potential shoppers to visit your store. Recent Google search data shows that 46% of searches made were aimed at finding information about a local business or store. Furthermore, a whopping 97% of search engine users looked online for information about a local business.
(Social Media Today)
21. Small businesses in the US spend an average of $500 a month for SEO services.
According to local and small business SEO stats, the majority of small enterprises in the US invest between $500 and 1,000 per month in SEO services, but the tendency is that the prices will go higher and reach $2,000-$2,500 per month. In fact, these costs are likely to skyrocket as the internet continues to break the physical borders of doing business.
(Inc.)
22. 86% of consumers find local businesses or services by scouring the internet.
Search engine marketing stats show that nearly 90% of consumers find products or services online. Some 29% search for local businesses at least once a week. In a bid to succeed in the digital modern economy, a rapidly increasing number of small and medium businesses are embracing SEO strategies, which in turn boosts demand for professional services in the field.
(Expertus Marketing)
23. In the past two years, "near me" and "close by" searches noted a 900% growth. 
Local SEO industry statistics further reveal that nearly 90% of mobile searches for local stores or businesses end with a call or a visit to the store within 24 hours. Given that the projections that mobile devices will handle more than $1.4 trillion in local searches in 2021, the signals for businesses are more than clear: a local SEO strategy is a must.
(HubSpot)
24.  88% of people who do a local search on their smartphone visit a retail store within a week.
Local SEO stats show that a shocking 88% of Google searchers who conduct searches on their smartphones would be more than willing to come to your store if they like what you have to offer in the digital world. Furthermore, they will most likely come within seven days.
(Think With Google)
25. Google My Business is yet to be claimed by 56% of local businesses.
Given that Google My Business is free of charge and considering the benefits it could bring to your local SEO strategy, this stat is shocking. With the GMB feature, companies get more than just a business listing; they get a profile where they can easily connect with customers through Google Maps and Search. Also, local SEO stats mention 86% of people look up the location of a business on Google Maps so if you are listed on GMB, they will instantly find you. 
(Safari Digital, Social Media Today)
Final Remarks
There are no simple answers and straightforward actions that can guarantee your success on the internet. Conversions are hard to come by, but if you keep an eye on the latest SEO statistics and trends then adjust your strategy accordingly, you are sure to improve your position in the world wide web. Look for opportunities to create fresh content, monitor where your users click the most, try investing in innovative marketing approaches, and watch organic traffic flood in.
Sources: Statista, Google, Ahrefs, CodeinWP, Finances Online, HubSpot, Safari Digital, Social Media Today, Backlinko, NetMarketShare, Databox, Credo, Oberlo, OptinMonster, Business 2 Community, Smart Insights, Web FX, IMPACT, Inc., Inc., Expertus Marketing, Think With Google