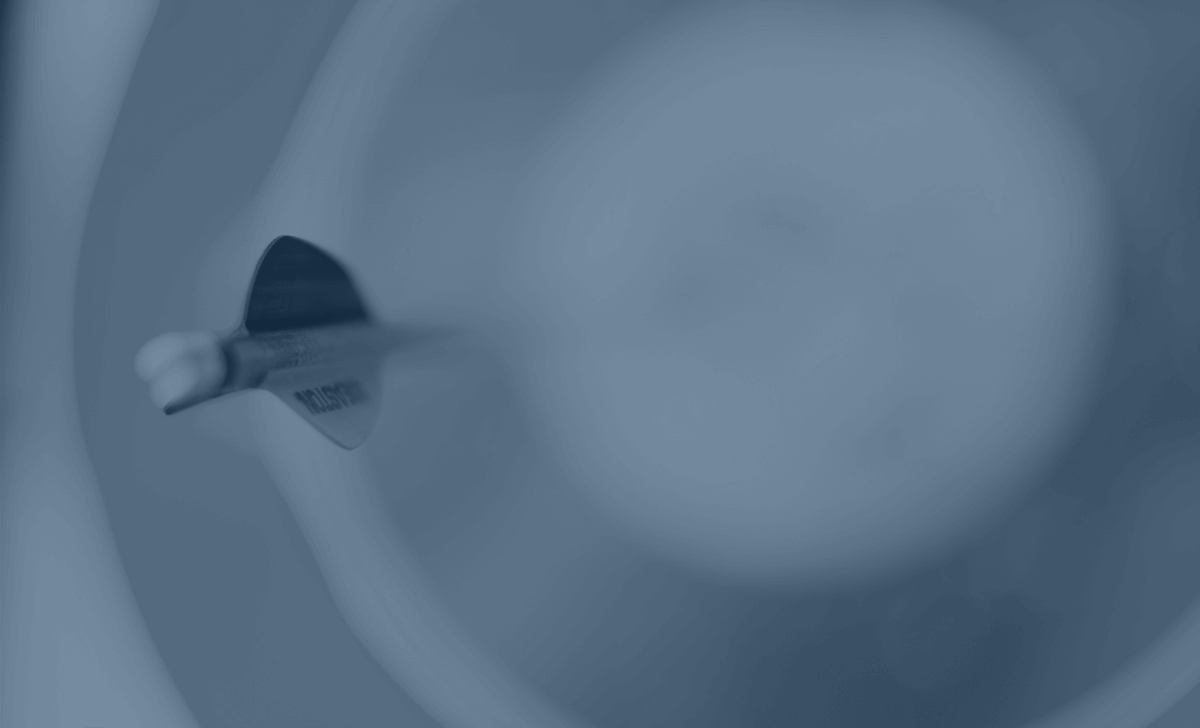 Retargeting Statistics
Last updated: 29.12.2021
•
There are many types of online advertising, but only one gives marketers the power to re-engage potential customers after losing them. Retargeting statistics reveal that most website visitors leave without buying anything and often never return, so the digital marketing industry came up with this ingenious way to get them back. In fact, remarketing campaigns can boost your conversion rate by an incredible 161%. Read on to learn more about retargeting and how you can use it to make the most out of your marketing efforts.
Retargeting Statistics (Editor's Choice)
Brand awareness is the reason 70% of marketers opt for retargeting.
Retargeting reduces cart abandonment by 6.5%.
68% of marketing agencies now have an allocation for remarketing.
17.5% of apps running retargeting see a 25% conversion rate.
Retargeting beats all other ad placement strategies with a 1,046% efficiency rate.
The appeal of a product is the main reason for 37% of customers to click a retargeted ad.
67% of retargeters use Facebook Exchange for online advertising.
LinkedIn retargeting ads can increase CTR by 30%.
Retargeting Stats Rundown
1. Around 97% of visitors that leave never return to a website.
This is why retargeting was invented in the first place — to turn the 'missed opportunities' into potential customers. Stats show that 97% of people who visited a company's website, never return, which means marketers have their job cut out for them.
(MailChimp)
2. Site retargeting is the most widely used type of retargeting preferred by 87.9% of marketers.
Retargeting facts tell us that there are four main types of retargeting, and both agencies and brands use almost all. Site retargeting is the most widely used. Search retargeting comes in second, applied by 64.9% of marketers, email retargeting takes third place with 26.1%, and creative retargeting is used by 29.8%.
(InvespCRO)
3. Blending retargeting with other advertising channels is a winning combo.
Google retargeting trends show it's best to use this strategy with other techniques. In fact, using retargeting alongside other types of advertising tools increases the chances for sale by 50%. This is how more integrated digital marketing campaigns can double the success rates.
(MailChimp)
4. Brand awareness is the reason 70% of marketers opt for retargeting.
Seven out of ten marketers choose the retargeting option to raise brand awareness. Many marketers also use it to tighten social engagement (around 60%), and online marketing retargeting statistics show marketers spend up to 50% of their total ad budget on it. This shows that retargeting is not just becoming an essential tool for digital marketers, it is also an innovative way to implement brand strategies. It can enhance user targeting to boost conversions.
(SmartyAds)
5. 46% of SEM professionals see retargeting as underused.
When it comes to marketing technologies, almost half of SEM specialists believe marketers are not fully exploiting the benefits of retargeting. For example, retargeting CTR statistics indicate display ads generate an average click-through rate of 0.07%, while for retargeted ads, it is 0.7%. Another proof of the effectiveness of retargeting is that retargeted ads have a 70% higher conversion impact on visitors.
(InvespCRO)
6. Retargeting is being used in ecommerce in 27% of the cases.
With 27%, ecommerce retailers are on the top of the list of industries that use this strategy the most, according to retargeting statistics for ecommerce. The media sector follows with 17%, technology, while healthcare ranks third with 10%, and finance comes in fourth with 9%.
(IAB)
7. Retargeting reduces cart abandonment by 6.5%.
Worldwide cart average abandonment rates per device are 77.24%, up from 61.59% in 2009, indicating that although online shopping has never been easier, marketers are doing something wrong. Mobile retargeting is used by 27% in the retail industry in an attempt to lower that number. The good news is that retargeting statistics for mobile indicate that this method not only reduces shopping cart abandonment but also increases online sales by 20%.
(MotoCMS)
8. Web traffic increases by a staggering 700% with retargeting.
Retargeting is a game-changer for tracking visitors after they've left the website. The proper integration of this tool could lead to a 147% increase in average conversion rates, a whopping 500% growth of branded search results, and an incredible lift in site visitation, as revealed by the latest retargeting statistics.
(ReadyCloud)
9. 47% of shoppers would sacrifice their privacy for the sake of a better deal.
Studies reveal that information sharing and privacy are utterly irrelevant when it comes to getting the deal of the century. Almost half of Americans are fine with being 'stalked' as long as they get to buy what they want at a good price. It is not just that people don't mind having their privacy invaded over a good deal, but retargeting statistics indicate only 11% of shoppers do not like seeing retargeted ads while another 30% react positively to them.
(Creadits)
10. 68% of marketing agencies now have an allocation for remarketing.
Seven out of ten marketing agencies have cleverly planned their budgets to include funds for remarketing. Branding agencies have also 'branded' remarketing as their preferred strategy. Statistics on retargeting reveal a total of 49% of brand agencies have allocated resources for retargeting.
(Spiralytics)
11. 33% of marketers retarget to earn new customers.
Over one-third of customers are retargeted for the sake of being turned into regular customers. However, the same percentage of marketers (33%) use retargeting to increase revenue. Less than two in ten marketers (16%) use retargeting to scale up site engagement. The sad truth is that almost 50% of marketing professionals, as retargeting statistics disclose, render retargeting as one of the most overlooked online marketing methods.
(ReadyCloud)
12. Very few marketers have the prerequisites to retarget on mobile.
Online advertisers are experiencing difficulties in meeting the two essential requirements for mobile retargeting. A solid 34% don't have an app to make retargeting on mobile a viable option, and a total of 27% haven't optimized their websites for mobile. Almost one-quarter of responders dislike mobile ad UX, 17% render mobile analytics utterly unreliable. Finally, mobile retargeting statistics suggest that 13% of marketers believe that their customers don't use mobiles, making it pointless for any retargeting or even marketing to take place on mobile.
(Creadits)
13. 17.5% of apps running retargeting see a 25% conversion rate.
Talk about effective, right? It is also a significant jump from 2017 when a little over 7% of marketers used apps for retargeting customers and still marked a relatively high conversion rate of around 20%. Retargeting stats for mobile show a conversion rate of nearly 20% is more than satisfactory, and a dream-come-true for some industries.
(SocialMediaToday)
14. Increased mobile conversions are the top KPI for 51% of marketers.
A little over half of marketers are pleased with the number of mobile conversions. Several other KPIs note growth due to digital retargeting. The installation of apps has increased by 33%, reach increase is higher by 33%, and the extension of social strategy to mobile users has increased by 25%, as disclosed by the latest mobile retargeting statistics.
(Creadits)
15. Almost half of the people seeing retarget ads are not concerned about it.
More good news for marketers — the number of people not concerned about seeing an ad for something they just visited is 10.05%, while 29.41% are indifferent to it. Only 18.87% are actually concerned.
(InvespCRO)
Ad Retargeting Statistics to Make You Consider This Strategy
16. Retargeting beats all other ad placement strategies with a 1,046% efficiency rate.
A recent analysis of campaigns from seven different industries provides compelling retargeting results. As it turns out, in competition with five other ad placement strategies, retargeting is the all-time winner with skyrocketing numbers. Audience targeting was next with 514% effectiveness.
(Spiralytics)
17. Three out of five potential online buyers recognize product ads they previously saw on other sites.
Statistics on retargeting ads indicate that a total of 58% of online shoppers notice the ads of products they had previously shown interest in. After all, retargeting is based on reminding buyers they are interested in what the retailer is selling. However, this can also backfire, with many consumers eventually realizing their digital activities are being monitored.
(eMarketer)
18. Ads are 3X more likely to be clicked by retargeted customers than new ones.
Online marketing and the most recent statistics on retargeting ads indicate that retargeting has three main objectives. In 56% of the cases, it is aimed at customer acquisition. Brand awareness is an objective in 42% of the instances, and lastly, in 11% of the cases, the aim is 'stealing' a competitor's customers.
(InvespCRO)
19. The product's appeal is the main reason for 37% of customers to click a retargeted ad.
Most people click a retargeted ad because they were attracted to a product that was displayed. According to online marketing retargeting statistics, 28% already meant to visit the web page, and this was just an encouragement. 21% said they wanted to know more about the product.
(Adobe)
20. Engagement retargeting is the way to go for rich media content.
Plenty of marketers turn to engagement retargeting because it works well with rich media, flash, and videos. It also increases conversion rates by 70% and may deliver the planned results, especially during holiday seasons, according to retargeting ad statistics. It works by looking at user action and displaying ads based on intent and engagement level. Re-engaging customers during holidays increases conversion rates by 30%.
(MotoCMS)
21. 25% of online roamers love retargeting ads.
Since they're at your house, you might as well serve them something, right? And although around 60% of online viewers remain neutral to retargeted ads, a quarter will bite. In essence, people like to see familiar ads because they remind them of what they were looking at previously.
(Kenshoo)
22. Marketers utilize Google Display Network to retarget over 90% of internet users worldwide.
Marketers using the Google Display Network are sure to generate an outreach higher than 90%. With more than two million apps and websites, GDN is just the right fit for retargeters aiming to find potential buyers. Compared to Facebook's a little over 2 billion active users on a monthly basis, many marketers believe GDN's retargeting shows more promise.
(Creadits)
Social Media and B2B Retargeting Statistics
23. B2B marketers use retargeting to meet all of their marketing goals.
As a result of re-engaging customers, brand awareness objectives are at 71%, customer retention rates at 59%, social engagement at 58%, sales drive at 55%, and lead generation at 39%. With 29% of lead nurture coverage, the benefits of retargeting are multifold.
(IAB)
24. Facebook is the best platform for practicing remarketing strategies.
As indicated by Facebook retargeting statistics, with more than 2 billion active monthly users, this is the biggest social network. It is also one of the best platforms for practicing remarketing strategies. That said, 1 in 4 people use ad blockers. This is still okay, though, given the network's total number of users.
(KlientBoost)
25. 67% of retargeters use Facebook Exchange for online advertising.
Facebook has created FXN — a brilliant retargeting platform that grants online advertisers the option to introduce ads directly onto active users' timeline. Facebook retargeting stats reveal FXN works wonders, and it is why seven out of ten retargeters use it. Similarly, the Tailored Audience retargeting platform of Twitter is used by 38% of online advertisers.
(Yourescapefrom9to5)
26. B2B retargeting outperforms B2C by a staggering 402% for conversions per impression.
If you look at conversions per click and click-through conversions, there is a huge difference in the overall performance of B2B and B2C retargeting. For B2C click-through conversions per click, the retargeting rate is a solid 189%, while B2B retargeting statistics reveal a skyrocketing 273% for B2B retargeting. Of course, all of this depends on the research on potential B2B clients before preparing the retargeting strategy. Remember, an optimized campaign with appropriate retargeting ads that deliver the right message at the right moment will produce winning results.
(Retargeter)
27. LinkedIn retargeting ads can increase CTR by 30%.
LinkedIn has been providing unique opportunities since it was established, and the latest one has to do with the B2B buyers that had been left unconverted. B2B LinkedIn retargeting statistics indicate that contact targeting can produce a much higher click rate (37%) on this particular platform. Recent stats from LinkedIn show this can also lead to a 32% higher post-click conversion rate and a 4.7% decrease in post-click cost-per-conversion.
(Adespresso)
Summary
Retargeting is a refined audience-targeting tool that appeals to potential buyers, and more importantly, keeps them coming back. While these retargeting statistics suggest that it might not be the most potent advertising tool out there, as part of an integrated digital strategy, it most certainly delivers.
Sources: MailChimp, InvespCRO, SmartyAds, IAB, MotoCMS, ReadyCloud, Creadits, Spiralytics, SocialMediaToday, eMarketer, Adobe, Kenshoo, KlientBoost, Yourescapefrom9to5, Retargeter, Adespresso