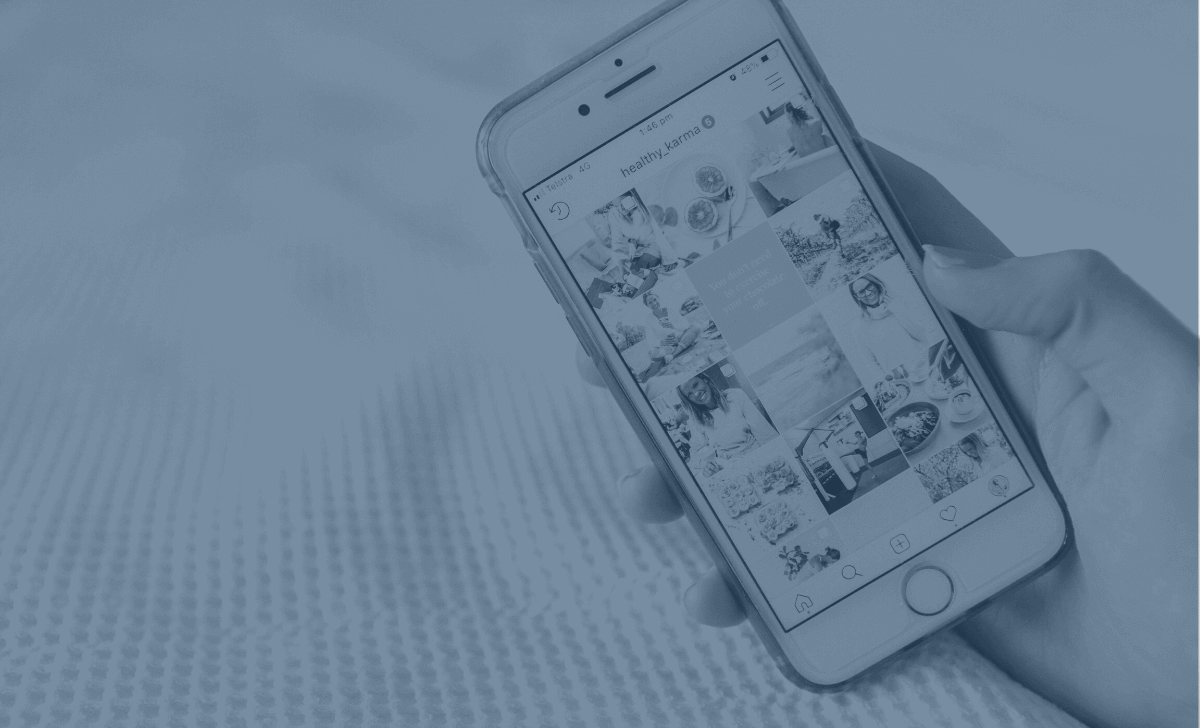 Influencer Marketing Statistics
Last updated: 29.12.2021
•
Are you a budding influencer ready to take the next step and start profiting from your growing follower base? Or are you a business considering the option of hiring an influencer to engage audiences and bring your brand closer to those it is intended for? Big or small, through an agency or on your own, an influencer can make a good buck and maybe even build a full-time career out of marketing products and services. That is if they know the tricks of the trade. Plus, as you will see from our list of influencer marketing statistics, they are a real treat for marketers who use them as the ultimate weapon to generate leads, boost sales, and spice up their campaigns. Let's see how it's done.
Influencer Marketing Statistics (Editor's Pick)
By 2022, the entire

influencer marketing industry

will be worth more than $15 billion.

Almost 50% of consumers rely on influencer recommendations for their purchasing decisions.

Fake followers remain the biggest concern for 50% of marketers.

63% of marketers and brands have been victims of influencer fraud.

Businesses earn $5.20 for every $1 spent on influencer marketing.

Influencer marketing on Instagram exceeded $2 billion in 2020.

Instagram is the platform of choice for 93% of influencer marketing campaigns.

On Instagram, 84% of females create sponsored content.
Influencer Marketing Stats Rundown 
1. By 2022, the entire influencer marketing industry will be worth more than $15 billion.
Based on Mediakix's influencer marketing data, by 2022, the influencer marketing global spend will have a value tag of over $15 billion. To put that into perspective, in 2019, it was worth approximately $8 billion. This means that in just three years the industry will grow nearly twofold. 
(Business Insider) 
2. Nine out of ten marketers make use of influencer marketing. 
Influencer marketing statistics in a SocialPubli report show that the majority of marketers swear by this strategy and use it as an integral part of their daily work. The same influencer marketing report also suggests that it is an ongoing strategy for one-third of marketers, while over half use it regularly, and one quarter admit they use it frequently. Plus, a little less than one-third of marketers said they've been using it for more than three years. 
(Oberlo) 
3. Influencer marketing stats show that 61% of marketers have a hard time finding the right influencer for their campaign.
An influencer can make you or break you, and selecting a suitable influencer marketing company to promote and advance your brand is a mammoth task. Recent influencer marketing data show more than half of marketers are struggling to find suitable influencers for their marketing campaigns. No matter how much you've invested in your product, without the right influencer to light up the spark your campaign needs, it could turn out a complete failure. 
(Influencer Marketing Hub) 
4. A massive 71% of marketers believe in the power of maintaining an active partnership with an influencer.
The latest stats about influencer marketing also show that a solid 51% of marketers believe influencers are the best way to boost the customer base with new and better clients. This again points to the importance of choosing the right influencer and targeting not just the right consumers but the most loyal ones. 
(Social Media Today) 
5. Additional 380 influencer marketing platforms have entered the market for over a year.
Influencer marketing facts show that back in 2015, there were only 190 such platforms. Nowadays, there are a whopping 1120 that cater to the needs of those looking for good influencers, up from 740 in 2018. The most popular influencer marketing software offer tools to help manage contracts or other relevant communication and payment tools. 
(Influencer Marketing Hub Benchmark Report) 
6. 45% of influencers get nearly four campaign proposals every month.
Stats about influencer marketing, however, show that only 24% of influencers end up accepting more than 50% of the offers they receive. 44% meanwhile say yes to less than 25% of the proposals, according to an Influence.co study.
(Influence.Co) 
7. Almost 50% of consumers rely on influencer recommendations for their purchasing decisions.
When it comes to deciding which products to buy, 49% of consumers turn to influencer recommendations to the point where they depend on them, influencer marketing stats show. It kind of makes sense if you think about it though; if you're unsure what to buy and you want to avoid wasting money on something you're not going to like or use, it's better to turn to someone who's already tested it. 
(Digital Marketing Institute) 
8. Over half of brands believe that brand-created content underperforms compared to influencer content.
Influencer marketing statistics meanwhile indicate that only 6% of marketers strongly believe that brand-created content is better than influencer content, while another 16% have never tested their performance. The same influencer marketing report concludes that brand-created content is no match for influencer content with some 51% of brands strongly believing so. This is further confirmation that influencer marketing is not to be taken lightly. 
(Shoutcart) 
9. Media influence statistics say interacting with influencer content is best done through watching videos, and 64% of consumers agree. 
If you're looking to make the most of influencer marketing, video may just as well be your safest bet. Influencer marketing video data suggests it might be better to opt for video against blogs and other types of content, with 64% of consumers interviewed by Rakuten Advertising preferring to watch videos, as opposed to only 38% that would choose other types of content over video. 
(IAB) 
10. Fake followers remain the biggest concern for 50% of marketers.
Influencer marketing success stats reveal that spotting fake followers and inauthentic engagement remains the #1 challenge in the industry. Frequent changes in social algorithms making content less visible is another issue that concerns 49% of influencer marketers as well as building an always-on influencer marketing strategy.  A lot of marketers (38%) are also concerned with having to keep pace with the rising influencer costs which create yet another hurdle in strategy planning. 
(Emarketer) 
11. 63% of marketers and brands have been victims of influencer fraud. 
Influencer marketing statistics show that marketing professionals must be cautious when choosing a person to promote their product or service, as a little over 60% of them have had a very bad experience with influencer fraud. Numbers further indicate that a solid 20% of mid-level influencers (50,000 to 100,000 followers) are likely fraudulent. These users appear legitimate, except that they avoid doing all the hard work that comes with building a stellar social media reputation and instead purchase their followers.  
(InvespCRO)
12. Celebrity endorsement statistics confirm 70% of teenagers trust influencers more than traditional celebrities. 
That's not all; 60% of teens would rather take advice from their favorite influencer than anyone else. Also, four out of ten millennials state their friends don't understand them as well as their favorite influencers. Brands are growingly taking advantage of this trend by using influencers as a channel to convey their messages to potential and existing customers.
(Youth Academy)
13. Seven out of ten Gen Xers will purchase something from a brand they follow on social media. 
Demographics-related influencer marketing statistics suggest that there is a significant difference between the behavior of buyers from different generations. Gen Xers actually buy the most; seven in ten will make a purchase at some point from a brand they like and follow. On the other hand, promotions are the name of the game for 60% of baby boomers that engage with brands across social media. Lastly, engaging with brands at least once per month, as millennial marketing statistics confirm, is a habit of 30% of the younger generation. 
(The Shelf) 
Influencer Marketing Effectiveness Statistics 
14. With every $1 spent on influencer marketing, businesses can earn an average return of $5.20.
A recent financial report on the influencer marketing industry further shows that the top 13% make $20 or more for every dollar invested. Only the bottom 25% of companies fail to generate any revenue, and these tend to be the businesses that do not really have a clue about how influencer marketing works or have invested in the wrong influencer to represent their brand. 
(Influencer Marketing Hub) 
15. Businesses that invest in influencer marketing enjoy an over 50% surge in revenue and leads.
B2B influencer marketing statistics show that companies that invest in this marketing strategy typically see a 54% increase in revenue and leads. These businesses also enjoy approximately a 58% rise in overall brand awareness.  
(Single Grain) 
16. Companies get a 30% better influencer marketing ROI per dollar spent with influencers that have between 50,000 and 250,000 followers. 
Your safest bet is to go with influencers that have a following of anywhere between 50,000 and 250,000. According to influencer marketing ROI statistics, this is the sweet spot where conversions are highest. You can also scale up; instead of one, you can hire several smaller influencers. If you do that, make sure you factor in the additional resources, management work, and time needed to deal with more than one influencer.
(Camino Works)
17. Micro-influencers generate approximately 7X higher customer engagement.
Influencer marketing success stats show that targeting micro-influencers with 10,000 to 50,000 followers is a much more effective practice than picking those with massively large followings. If an influencer has significantly more followers than the upper limit of a micro-influencer, you're likely looking at a significantly lower rate of engagement as a result. So, choose your 'marketing weapons' wisely.
(Social Media Today) 
Instagram Influencer Marketing Stats
18. Instagram is home to 500,000 influencers with worldwide reach.
Odds are, it is also the only channel they actually use for their campaigns. Out of them, only 4% have more than 500,000 followers, around 15% have between 100 and 500,000 followers, while the vast majority (81%) of influencers are followed by anywhere between 15,000 and 100,000 people. 
(Oberlo) 
19. Influencer marketing on Instagram exceeded $2 billion in 2020.
Or at least this is what the latest stats about influencer marketing show. And considering this market only generated a little under $1 billion only three years ago, one could say influencer marketing is here to stay. The popularity of influencer marketing on Instagram over the past few years has been increasing rather rapidly and surpassed $2 billion at the end of 2020. Statista's research points to a growing number of brand-sponsored influencer posts on Instagram this year of over 6 billion.
(Statista)
20. Instagram influencers charge an average of $10 per 1,000 followers. 
Instagram influencer marketing stats show respectable influencers on this platform charge an average of $10 for every 1,000 followers or $250 to $750 per 1,000 engagements. The rates, of course, vary based on the industry and influencer. YouTube influencers on the other hand get $20 for 1,000 subscribers or $50 to $100 for every 1,000 views. Snapchat marketing data mention this platform is very similar to Instagram as influencers also charge $10 for every 1,000 followers. 
(Shoutcart)  
21. Top-tier influencers make a little over $650 per post. 
Instagram marketing statistics related to the cost of influencers' posts and whether or not they make good money reveal some interesting numbers. Micro-influencers with around 10,000 followers earn around $88 per post, middle-tier ones with up to 100,000 earn an average of $200 per post, while top-tier influencers with up to 1 million followers can get as much as $670 per post. Additionally, influencers with more than 2 million followers tend to make up to $6,000 per post.
(Shopify)
22. Instagram is the platform of choice for 93% of influencer marketing campaigns.
Instagram has definitely become the golden goose for millions of companies around the world. According to Instagram marketing statistics published by Marketing Dive, this is the platform of choice for 93% of influencer marketing campaigns. The same data points to a 60% hike in the number of Instagram stories used for influencer marketing over a single quarter. This compares to a 10% decline in influencer marketing campaigns for Twitter and a 20% drop for Facebook. 
(Marketing Dive)
23. On Instagram, 84% of females create sponsored content.
Women are dominating Instagram, especially the platform's influencer marketing segment. Influencer marketing facts about Instagram show that ladies generate a significantly higher percentage of sponsored content. And yet, male Instagram influencers earn more than their female counterparts. For example, when a male Instagram influencer posts a product on their story they get paid $809 on average, while women make almost $200 less at $633.
(Statista, Biz Journals)
Wrapping It Up
While still relatively new, all indications are that influencer marketing is here to stay. That said, you should take the time to craft your influencer marketing strategy, figuring out what works for you and your business. Hopefully, these influencer marketing statistics have already given you an idea of how to go about finding the right influencers who will align with your style and voice and be willing to promote your brand in a unique and creative way. 
Sources: Business Insider, Oberlo, Influencer Marketing Hub, Social Media Today, Influencer Marketing Hub Benchmark Report, Influence.Co, Digital Marketing Institute, Shoutcart, IAB, Emarketer, InvespCRO, Youth Academy, The Shelf, Single Grain, Camino Works, Statista, Shopify, Marketing Dive, Statista, Biz Journals