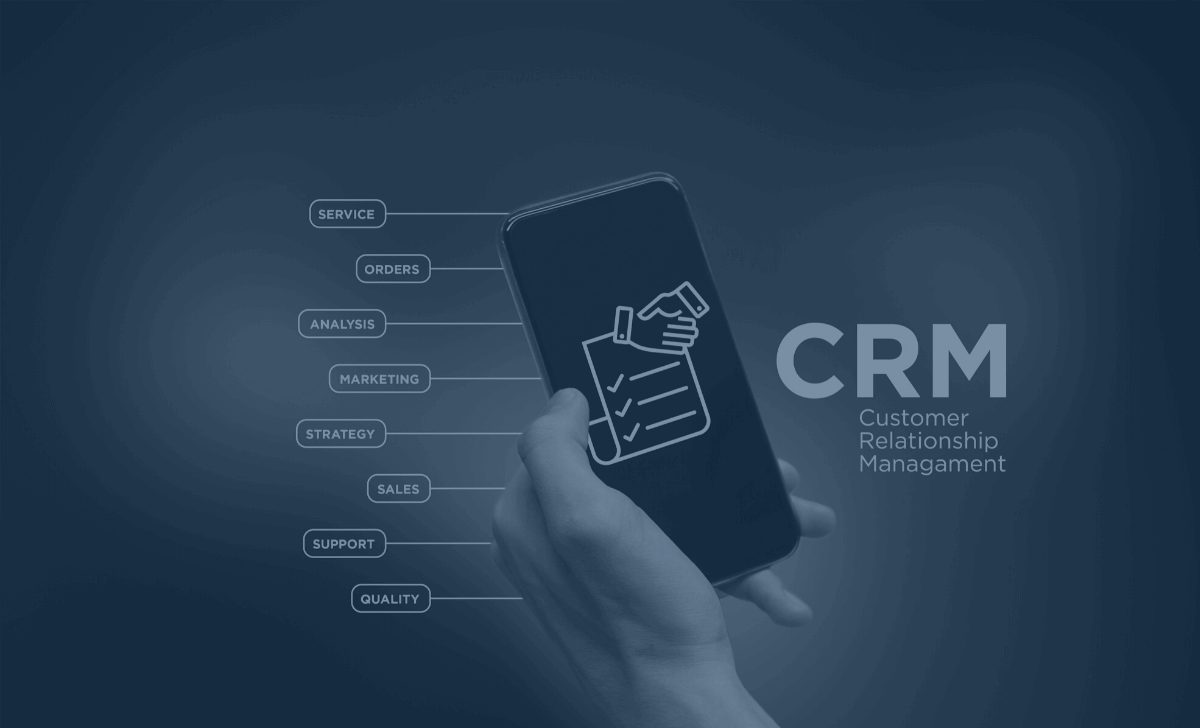 CRM Statistics – 2023
Last updated: 07.01.2023
•
You can stay on top of your sales without lowering your prices. You just need to build strong relationships with your customers, but you have so many of them, you cannot remember all their names. That's where customer relationship management comes into play. We prepared some CRM statistics to help you improve customer relationships and scale your business.
CRM Statistics (Editor's Choice)
26% of IT companies' budgets will go to cloud-based and hosted services in 2022. (

SWZD

)

65% of companies use CRM software. (

Salesforce

)

Mobile

CRM usage

is growing exponentially worldwide. (

SuperOffice

)

Over 40% of companies rely on CRM because it's easy to use. (

HubSpot

)

The average CRM return on investment (ROI) for every dollar spent is $8.71. (

Nucleus Research

)

One-third of the projects in the

CRM industry

are facing failure. (

Harvard Business Review

)
General CRM Facts & Trends
1. In 2022, 26% of IT companies' budgets will go to cloud-based and hosted services.
Projections for 2021 were that 22% of businesses planned to do the same. This upward trend comes from the digital transformation we are facing wherein CRM is the leader. It's not about beating the competition but boosting sales with new technologies and creating powerful relationships with clients.
(SWZD)
2. 65% of companies are using CRM software.
The percentage of CRM users has increased since 2018 when 59% of companies used CRM software, which shows how quickly CRM has revolutionized the market.
(Salesforce)
3. According to CRM usage statistics, 43% of businesses rely on software because it's easy to manage.
Apart from being user-friendly and easy to manage, companies using CRM software have reported accuracy on contacts data (39%), accuracy on the company's data (36%), and reporting abilities (30%).
(HubSpot)
4. Businesses have reported a 50% increase in productivity by using mobile CRM.
Laptop and desktop usage are still the CRM industry leaders. Mobile CRM is also growing by 11%, reaching $15 billion worldwide, as people are on their phones more and more frequently. Companies reported an increase in their mobile sales quotas by 35% from 22%, according to CRM market statistics.
(SuperOffice)
5. Manual data entry and lack of integration are the biggest challenges in using CRM software.
17% of salespeople report that CRM manual data entry and its lack of integration with other tools is a major hindrance. 14% of business owners further say that CRM is not applicable or salespeople don't know how to use it.
(HubSpot)
6. It takes roughly 11 months to implement a CRM.
CRM statistics suggest that for 50-100 users, the implementation can take around 11 months with a reasonable strategy that uses mid-market technology. The timeframe will vary depending on the circumstances, the number of users, and the type of project.
(CustomerThink)
7. A whopping 87% of companies were using cloud-based CRM in 2020.
Cloud CRM statistics show that only 12% of companies used cloud-based CRM in 2008, with that percentage skyrocketing to 87% by 2020 due to the efficiency and cost-effectiveness of CRM tools. Also, younger companies are more prone to cloud-first solutions.
(SuperOffice)
8. Most CRM companies have a 4-star rating.
The CRM market share is split among CRM firms like Salesforce, Zoho CRM, HubSpot, Pipedrive, Microsoft Dynamics, Freshsales, Nimble, Copper, SugarCRM, and Insightly. Zendesk is another leading force in the CRM market.
(G2 Crowd)
CRM Adoption Statistics
9. 64% of sales experts use CRM software.
Sales experts also think CRM software delivers excellent value. A third of salespeople spend between three and five hours per week using CRM tools, while 24% spend over 10 hours per week.
(LinkedIn)
10. People at medium-sized companies (up to 100 employees) use CRM tools the most.
That's 44% of employees at medium-sized companies. CRM trends and stats further indicate that 23% of employees in small companies (under 100 employees) have adopted CRM and only 27% at large companies.
(LinkedIn)
11. Companies usually adopt CRM in their first five years of work.
Only 18% adopt CRM within their first year of work, 65% of companies adopt CRM in the first five years, and only 10% after the 6th year and beyond, according to recent customer relationship management trends and statistics.
(Capterra)
12. The overall CRM growth is rising at an annual rate of 12%.
CRM research shows that overall CRM usage increased from 56% in 2018 to 74% in 2019. If the high CRM adoption rates continue, especially with cloud and mobile versions, projections for 2034 are that the CRM market size will hit the roof with $228 billion.
(Stellaxius)
CRM Benefits Statistics
13. The average CRM ROI for every dollar spent is $8.71.
Nucleus Research analyzed a sheer spectrum of industries, including small and large companies, and showed that the average CRM has excellent ROI. For every dollar companies spend on CRM, they get $8.71, which is a significant increase from 2011's $5.60.
(Nucleus Research)
14. CRM revenue can increase by up to 41% per salesperson.
According to CRM ROI statistics, CRM usage can improve profit margins by over 2%, and the revenue per salesperson can be significantly scaled. That means shifting the focus to providing customer experience above all else doesn't just enhance businesses but boosts the performance of related personnel.
(Smallbizcrm)
15. CRM has a high impact on customer retention and satisfaction.
Customer satisfaction and retention can be improved by 47%, sales revenue by 45%, and upselling by 39%. If implemented properly, CRM can help you not only track but follow up and engage with your customers as well.
(Capterra)
16. CRM reduces lead costs by 23%.
Using CRM will also boost your conversion rates by spinning 300% and your sales team's productivity by 34%. It will further reduce the sales cycle by 8-14% due to its data accessibility, high functionality, and simplicity designed with users in mind, CRM statistics show.
(Agile CRM)
Statistics on CRM Failure
17. CRM endured significant failures between 2001 and 2009.
According to various reports, the rates were bouncy from year to year and difficult to predict. CRM failure was 50% in 2001, 70% in 2002, 18% in 2005, 31% in 2006, 29% in 2007, and 47% in 2009.
(ZDNet)
18. Half of CRM projects fail due to a lack of cross-functional coordination.
Other factors for CRM failure include the lack of business strategy (48%), lack of process change (45%), and lack of executive support (40%).
(Agile CRM)
19. 2017 CRM failure statistics indicate that one-third of CRM projects are prone to failure.
Some of the reasons CRM projects fail include data integration problems, CRM exceeding the company's budget, and technological limitations.
(Harvard Business Review)
Conclusion 
Proper CRM implementation can snowball your business and set firm foundations between your brand and your clients, but you need to be strategic about it. It's the digital era we're in, so the only way to distinguish yourself from the pool of businesses operating within the same niche as you is to bring the customer to the forefront of your strategy. People will pay more for the experience rather than products and services, so use that to your advantage — you have all the CRM statistics to learn from. 2021 has already proved to be a customer year all over again.
Sources: SWZD, Salesforce, SuperOffice, HubSpot, Nucleus Research, Harvard Business Review, CustomerThink, G2 Crowd, LinkedIn, Capterra, Stellaxius, Smallbizcrm, Agile CRM, ZDNet